In the world of retail computer sales, success depends on the quality of your sales team. Your associates are the ones who interact directly with customers and represent your brand.
Ensuring they are well-trained and equipped with the necessary skills to drive sales and provide excellent customer service is crucial. Here are five effective ways to help them do that.
1. Teach Product Knowledge
One of the most important aspects of a sales associate's job is thoroughly understanding the products they sell. Successful methods for gaining product knowledge are online training programs, product demos, webinars, and more.
By ensuring your sales team is educated on the features and benefits of PCs for sale in your store, they can make informed recommendations to customers and answer any questions they may have. Product knowledge also instills confidence in sales associates, which is crucial for closing sales.
2. Emphasize Customer Service
Customer service is at the heart of any retail business. Ensuring customers are satisfied with their experience is critical to building a loyal customer base. Training your retail sales associates to provide excellent customer service is essential. This includes teaching them how to greet customers, listen actively to their needs, and provide helpful recommendations.
In addition, sales associates should be trained in how to handle customer complaints and resolve issues effectively.
3.
Role-Playing Exercises

Role-playing exercises are an excellent way to simulate real-world scenarios and prepare your team for a variety of situations they may encounter on the sales floor.

During role-playing exercises, associates can practice their knowledge about different desktops and laptops, customer service skills, and closing techniques. It's also a great way to identify areas where they may need additional training and support.
4. Utilize Technology
In today's world, technology plays a critical role in the retail industry. Utilizing technology can streamline processes, improve customer service, and make the shopping experience more efficient.
Your associates should take advantage of technology solutions such as point-of-sale systems, inventory management software, and other helpful resources like the Intel® Retail Experience Tool (Intel® RXT). Intel® RXT is an interactive sales tool that associates can use with customers to help them select the best computer for their needs.
Using technology can make your associates more efficient and productive and provide a better customer experience.
5. Encourage Ongoing Training
Training is an ongoing process, and it's essential to encourage your sales associates to continue learning and developing their skills. Offer regular training sessions, provide access to online courses and resources, and encourage your sales associates to ask questions and seek feedback.
By investing in the development of your sales team, you'll create a culture of continuous learning and improvement, which will benefit your store and brand in the long run.
Generate Success for Your Team and Your Customers
Training retail sales associates is crucial for the success of your store. By providing them with product knowledge, emphasizing customer service, using role-playing exercises, utilizing technology, and encouraging ongoing training, you'll equip your sales team with the necessary skills to drive sales, build customer loyalty, and contribute to the growth of your bottom line.
The Intel® Retail Edge Program is an empowering educational platform and community that provides engaging training content, sales tools, and helpful resources about the latest Intel® processors and technologies. Discover the benefits of your associates participating in the Program and how it can help generate more success for your sales team, stores, and customers.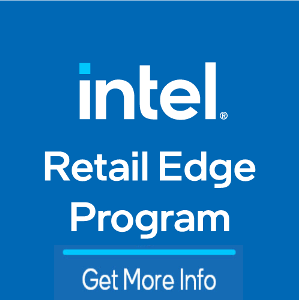 Notices and Disclaimers
© Intel Corporation. Intel, the Intel logo, and other Intel marks are trademarks of Intel Corporation or its subsidiaries. Other names and brands may be claimed as the property of others.