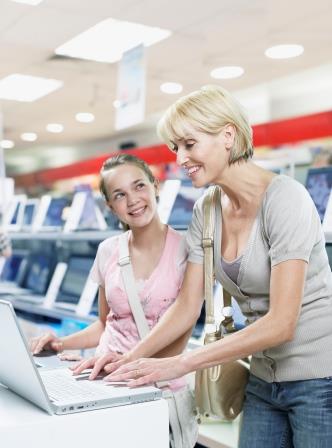 The latest devices give consumers access to virtually unlimited resources while they shop. While shoppers browse your store, they may also use their smartphones to compare prices and features, read reviews, and even ask their friends for advice.
According to a study by RetailMeNot, 66% of shoppers check their smartphones for information instead of asking a sales associate; however, 80% of sales continue to occur in the retail store.
While technology empowers consumers now more than ever before, it also empowers your sales associates to deliver a more personalized and engaging shopping experience. One such example is the Intel® Retail Experience Tool, commonly called the RXT.

Connecting Associates and Customers
The RXT is a portable tool that associates can use with shoppers on the sales floor to find the perfect Intel® processor for their needs. It uses interactive demos to help associates connect with customers and guide them to the Intel® processor that best fits how they use their PC.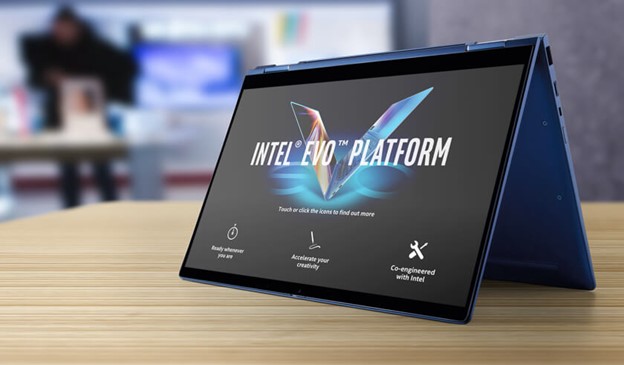 By enabling your sales team to explain Intel® products and technology to customers better, the RXT helps to drive in-store engagement and purchase.

The Sales Associate Assistant
This multimedia tool isn't just helpful to customers; it's valuable to sales associates. Technology changes so quickly, and the easy-to-use interface of the RXT is like a personal sales assistant for associates. It helps remove the guesswork and solidifies the best option for each customer.
In addition to quick and simple content to address customer questions, the RXT:
Provides a side-by-side comparison view of processors

Recommends the right Intel® processor based on customer needs

Showcases form factor features

Explains advanced technologies in meaningful ways to customers

Allows customers to test drive features and benefits of Intel® processors

Seeing is Believing
Shoppers want to touch, feel, try on, and try out something before buying it. That's particularly true of PCs. People want to experience firsthand the capabilities of a computer prior to purchase. Using the RXT as part of the sales experience does just that.
RXT allows customers to see Intel® processors in action under real usage. Showing how a processor can affect the customer's experience helps your team sell the best computer needed. It also goes a long way in alleviating buying apprehension while strengthening the confidence levels of the customer and the associate.

Tools and Training for Success
The RXT is only one of the many ways Intel provides support to its retail partners to help increase sales and customer loyalty. Another is the Intel® Retail Edge Program.
The Intel® Retail Edge Program is an empowering educational platform and community that gives retail associates the tools, like the RXT, they need to create success on the salesfloor as they guide customers to the best PC for their needs. The Program measures success throughout the year, helping you see positive changes in your team and your bottom line.
Find out more about the Intel® Retail Edge Program and the benefits it provides to you and your sales associates.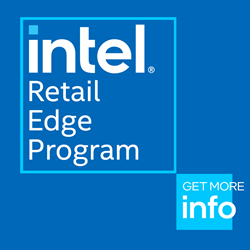 This article has been updated and appeared here on the Intel® Retail Edge Manager blog.
Notices and Disclaimers
© Intel Corporation. Intel, the Intel logo, and other Intel marks are trademarks of Intel Corporation or its subsidiaries. Other names and brands may be claimed as the property of others.