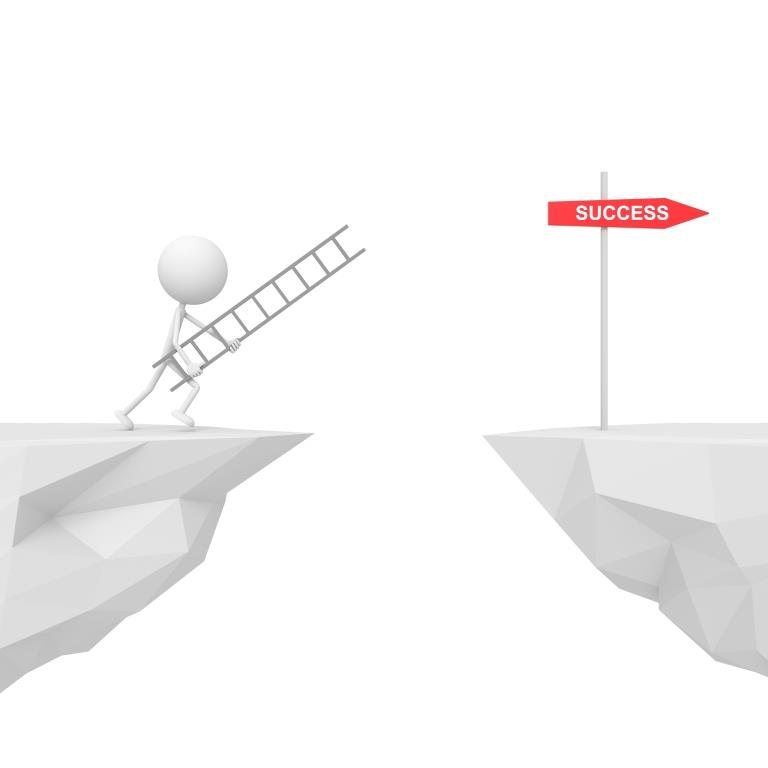 Skills gaps are becoming an increasingly common issue across all industries. Digital technologies continue to transform the way we work and do business for the better. However, it's also getting harder for workers to keep up. One survey from Gartner found that about a third of skill qualifications for the average job posting in 2017 were no longer relevant in 2021.
Fortunately, there are many ways to overcome skills and knowledge gaps to help your team reach their full potential on the sales floor. Contrary to popular belief, upskilling and reskilling your associates isn't as difficult or time-consuming as it seems. All it takes is some additional training.
How Training Can Help
Your associates are more than just salespeople. They represent the brand and act as a valuable source of information for customers. Shoppers rely on your team to answer questions and provide recommendations based on their wants and needs. Associates are directly responsible for contributing to the bottom line of your stores. There are many reasons you want to invest in their success.
Training is one of the best ways to do that. It pushes your team further and gives them the skills to meet customer needs, expectations, and sales goals.
Identifying and Addressing Skills Gaps
One significant benefit of training is uncovering room for growth and improvement. Retail is more complex than most realize. Not only does it require in-depth product knowledge, but associates must also possess soft and hard sales skills. Identifying potential weak points isn't easy during a sales opportunity.
However, training lets you break things down and analyze an associate's capabilities. Through metrics-driven quizzes and in-person demonstrations, you can identify and address weaknesses to minimize that skills gap as much as possible.
Align Skills to Business Goals
Training can also help to align skills with existing company goals. Every retail environment is different. The needs of a consumer technology store are much different from those of a cosmetics retailer. Proper training grants the team the skills they need to see positive change on your sales floor.
For example, you want training to align with the sales forecast you've established for tech products throughout the year. The PCs in inventory for spring may not be the same ones available for the Back-to-School season. Sales associate training should align with what's on store shelves to meet and exceed your sales goals.
Building a Competitive Talent Advantage
According to a survey by MIT and Deloitte, only about 34% of workers feel that their company supports skill development. Yet, another study by PWC finds that 77% are willing to retrain and learn new skills.
Training opportunities are vital for modern workers. They want to be as efficient as possible and develop their careers. By offering additional training, you can maintain a competitive advantage. Not only will your associates become better equipped to sell products, but they'll become more inclined to stay and grow with your store.
Going Digital with Training
Any form of training is beneficial to the bottom line. However, eLearning platforms are one of the go-to options for closing associate skill gaps. Here are a few reasons why.
Flexibility
Flexibility is critical with employee training. Few of us care to listen to days-long presentations or boring training videos. That's why more businesses implement eLearning programs.
Retail is a fast-paced environment, and training delivered through eLearning accommodates the demands placed on your associates' time. Your team can approach training on their terms. It's the epitome of flexibility. Training is available online and should be accessible anytime, anywhere, and from various devices.
Efficiency
Another perk of eLearning is efficiency. Trainings are shorter and more dynamic. They're more than passage-based studies or lengthy lectures. Successful eLearning platforms utilize microlearning and multimedia content.
The bite-sized lessons are easy to digest, improving learning retention and overall engagement. It's a win-win!
Motivation
The opportunity to develop new skills is plenty motivating. However, eLearning platforms take things to the next level. Digital training programs can implement gamification, reward systems, and other features to create a competitively fun environment. It's more fun than traditional training programs, making closing the skills gap feel more like a game than a chore.
Furthermore, your associates can measure their progress and see improvements. They'll notice measurable changes, leading to an ongoing cycle of motivation that only gets stronger with time.
Communication
Training helps foster teamwork among your associates, particularly during competitions or promotions. But digital learning also allows for collaboration. The Intel® Retail Edge Program is an excellent example.
Instead of a one-way line of communication between the platform and associates, the Intel® Retail Edge Program allows associates to communicate with each other and Program administrators. It's a digital environment that fosters support through discussion boards, store chats, and more.
Mind the Gap and Make a Difference
Skills gaps might be an ongoing concern for many stores, but it doesn't have to be one in your store. The retail landscape is constantly changing. You can keep your associates one step ahead and empower them to reach new heights as they conquer the sales floor through innovative training techniques.
The Intel® Retail Edge Program has all the features your associates need to close the skills gap, including engaging multimedia content, gamification elements, a robust and interactive community, and so much more. By participating in the Program, your team can sharpen their skills, improve their knowledge about Intel® products and technologies, and learn how to deliver a memorable and successful customer experience.
Learn more about what the Intel® Retail Edge Program can do for your associates and store today.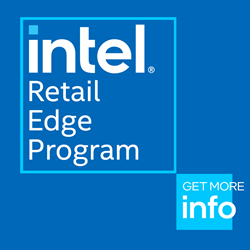 Notices and Disclaimers
© Intel Corporation. Intel, the Intel logo, and other Intel marks are trademarks of Intel Corporation or its subsidiaries. Other names and brands may be claimed as the property of others.