Retail is a fast-paced industry. Managers face the difficult challenge of keeping their sales associates up to speed but don't have the time for lengthy training seminars.
Luckily, the last couple of years have taught us a lot about learning in the digital age. The biggest takeaway? Microlearning is the way to go! This form of training ditches long structured courses in favor of brief and super-focused learnings. The impact is even more significant when you incorporate video into the mix.
Here are a few ways combining video content with microlearning techniques creates an engaging training experience that boosts participation and engages your associates.
Captivating Nature of Video Content
Video content is inherently more engaging than static text. That's not just conjecture; the brain reportedly processes images roughly 60,000 times faster than text. As a result, you can convey a lot of information in a two- or three-minute video. Pair that with the emotional engagement that comes with audio, and you have a match made in heaven.
A paper from Sage Publishing and Purdue University noted that video content increases engagement between teachers and learners. Not only that, but it encourages participation and enhances the emotional connection learners have with the content. A recent study showed that short videos on social media empowered medical residents and students to learn and participate in educational discussions. Forrester Research revealed that employees are 75% more likely to watch a video than to read documents, emails, or articles on the internet.
These are just a few examples showing the power of video content. It's one of the best ways to deliver applicable information without taking up a considerable amount of your employee's time.
More Focused Learning
Your employees can become overwhelmed with the amount of information they have to absorb. That cognitive deluge can eventually lead to low motivation and less desire to participate.
One of the biggest perks of video microlearning is that the format is ultra-focused. Most clips only last a few minutes, providing enough time to cover a specific topic and nothing more.
This bite-sized training prevents your associates from becoming swamped with information. Most people only have an attention span of 15-20 minutes in an educational environment. Anything beyond that, and the efficiency of the learning wanes, as does the engagement and enthusiasm.
Flexible Format
We can't forget about the flexibility video microlearning provides. The format caters to a broad audience, creating mass accessibility. Anyone can take advantage of short lessons to get training on their terms.
One of the biggest obstacles to employee training is time. With microlearnings, your employees can train whenever they have a moment of free time. On top of that freedom, the best retail learning platforms have a mobile app for easy access to training from anywhere.
Training That Sticks
Video microlearning is an effective way to deliver relevant information to associates quickly and memorably. The Intel® Retail Edge Program is an empowering educational platform that uses video microlearning techniques to educate retail associates about the latest Intel® products and the PCs they power.
Check out the Intel® Retail Edge Program today to see how it can benefit your retail associates and improve sales.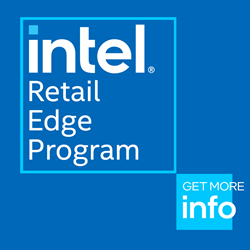 Notices and Disclaimers
© Intel Corporation. Intel, the Intel logo, and other Intel marks are trademarks of Intel Corporation or its subsidiaries. Other names and brands may be claimed as the property of others.