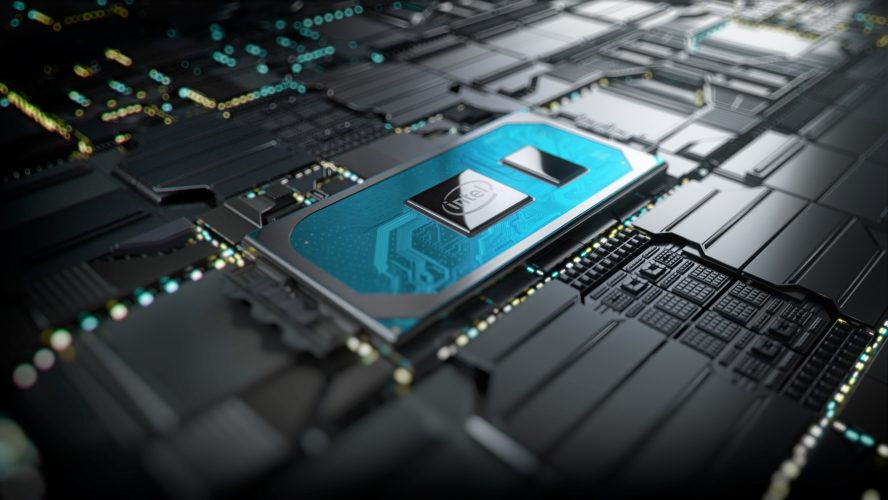 The 2019 holiday season promises to be an exciting one for your customers that seek the most capable generation of Intel® Core™ processors yet in remarkably thin-and-light laptops and 2 in 1s. These 11 new integrated processors are aimed at mobile customers seeking top performance in graphics, connectivity, and AI apps.1
These processors rely on a highly integrated System-on-Chip (SoC) architecture with 10nm die size that opens the door for customers to experience new capabilities and innovation on mobile PCs. They feature up to four cores and eight threads with maximum turbo frequencies up to 4.1 GHz and up to 1.1 GHz graphics frequency.1
There are six 10th Gen Intel® Core™ U-series processors and five Intel® Core™ Y-series processors. The Y-series aims for low-power consumption, while the U-series offers higher performance.1
Built-In Support for Artificial Intelligence
A rising trend for home and business apps is the inclusion of AI or machine learning capabilities that adapt to customer behavior or improve application performance for tasks such as speech processing, content filters, or personal assistant apps.
These 10th Gen Intel® Core™ processors feature dedicated built-in features to deliver the intelligent performance needed for customers who want to use modern AI-infused applications.1
New Graphics for Stunning Entertainment
Eight of the 11 SKUs include Intel® Iris® Plus graphics. These power true-to-life 1080p games such as Dirt Rally 2.0*, Battlefield V* and Fortnite* with double the FPS.1,2
Naturally, this big boost in graphics performance also means customers experience smoother 4K video playback, while content-creation enthusiasts enjoy accelerated video and photo editing.1
Your sales associates should ensure gamers, content creators, and those who simply enjoy streaming entertainment from anywhere are aware of the viewing and performance differences that can be experienced with a device powered by one of these new processors.1
Experience Wireless Velocity
In today's home and small business environments with multiple wireless network types and a multitude of devices vying for a connection, device Wi-Fi speeds can suffer. Fortunately, these 10th Gen Intel® Core™ processors include on-chip Wi-Fi 6 (Gig+) to mitigate that.
All 10th Gen Intel® Core™ processors come with Wi-Fi 6 (Gig+) to deliver ultra-fast, ultra-responsive connections for browsing, streaming, gaming, and working, even on networks with numerous connected devices.3
Sales associates should also point out that laptops and 2 in 1s with 10th Gen Intel® Core™ processors have up to four Thunderbolt™ 3 USB-C compatible ports that allow them to connect displays, docks, and peripherals with only a single cable.
Thunderbolt™ 3 is the fastest USB-C available and provides lightning-fast data transfer speeds.4
10th Gen Intel® Core™ Processors Get a New Naming Format
Rather than extending the SKU name of the members of this latest family of Intel® Core™ processors with an extra digit, the new SKU naming format compresses the processor identifier while adding a graphics level code.

It's important your associates have a clear understanding of the new SKU naming structure changes in order to recommend the correct device to customers.
Get Sales Associates Prepped for the Holidays
As you can see, this release of 10th Gen Intel® Core™ processors is a big step up in multiple areas important to your customers whether they desire the highest performance obtainable or performance with an affordable price.1 There are a lot of details about this generation of processors that your sales associates must internalize to effectively communicate the benefits of new laptops and 2 in 1s that will soon begin arriving in your stores.
The holiday season is just around the corner. Encourage your sales team to take full advantage of the Intel® Retail Edge Program for the most up-to-date information on Intel® products including the 10th Gen Intel® Core™ processors and the OEM devices they will power.

Legal Disclaimers
1 Software and workloads used in performance tests may have been optimized for performance only on Intel® microprocessors. Performance tests, such as SYSmark* and MobileMark*, are measured using specific computer systems, components, software, operations, and functions. Any change to any of those factors may cause the results to vary. You should consult other information and performance tests to assist you in fully evaluating your contemplated purchases, including the performance of that product when combined with other products. For more information go to www.intel.com/benchmarks.
Intel® technologies' features and benefits depend on system configuration and may require enabled hardware, software, or service activation. Performance varies depending on system configuration. Check with your system manufacturer or retailer or learn more at intel.com.
2 Approx. 2x Ice Lake Graphics Performance: Workload: 3DMark11 v 1.0.132. Intel PreProduction ICL U4+2 15W Configuration (Assumptions):, Processor: Intel® Core™ i7 (ICL-U 4+2) PL1=15W TDP, 4C8T, Memory: 2x8GB LPDDR4-3733 2Rx8, Storage: Intel® 760p m.2 PCIe NVMe SSD with AHCI Microsoft driver, Display Resolution: 3840×2160 eDP Panel 12.5", OS: Windows* 10 RS5-17763.316, Graphics driver: PROD-H-RELEASES_ICL-PV-2019-04-09-1006832. Vs config – Intel PreProduction WHL U4+2 15W Configuration (Measured), Processor: Intel® Core™ i7-8565U (WHL-U4+2) PL1=15W TDP, 4C8T, Turbo up to 4.6 GHz, Memory: 2x8GB DDR4-2400 2Rx8, Storage: Intel® 760p m.2 PCIe NVMe SSD with AHCI Microsoft driver, Display Resolution: 3840×2160 eDP Panel 12.5", OS: Windows* 10 RS4-17134.112., Graphics driver: 100.6195. Measured by Intel as of April 2019.
3 Nearly 3x Wireless Speeds: 802.11ax 2x2 160MHz enables 2402Mbps maximum theoretical data rates, ~3X (2.8X) faster than standard 802.11ac 2x2 80MHz (867Mbps) as documented in IEEE 802.11 wireless standard specifications and require the use of similarly configured 802.11ax wireless network routers.
4 As compared to other PC I/O connection technologies including eSATA, USB, and IEEE 1394 Firewire*. Performance will vary depending on the specific hardware and software used. Must use a Thunderbolt-enabled device.
©Intel Corporation 2019. Intel, the Intel logo, Intel Retail Edge Program, Intel Core, Intel Iris, Thunderbolt, and Intel Retail Edge Live are trademarks of Intel Corporation or its subsidiaries in the U.S. and/or other countries.
*Other names and brands may be claimed as the property of others.