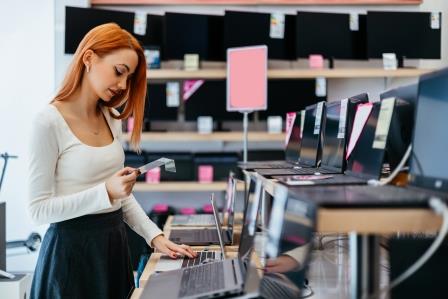 The increasing influence and knowledge of the modern customer have significantly shaped retail dynamics.
Central to this evolution are:
Access to vast amounts of product information on the internet.
Enhancements in online shopping experiences.
Proliferation of high-powered mobile devices for buying, comparison shopping, and more.
The Millennial and Gen Z generations' preference for transparency, sustainability, and personalization.
Gen Alpha's growing influence as digital natives who engage with technology from a very young age.
Retailers positioned to anticipate rather than merely react to these shifts will excel by putting customer expectations at the forefront. Empowering sales associates and integrating advanced shopper engagement channels are pivotal in this new age.

Rearranging the Customer-Retailer Relationship
In the past, print and TV ads and physical store visits were primary methods for customers to evaluate retail merchandise. With the dawn of the internet era, this shifted to detailed descriptions, multimedia, and peer reviews accessible from one's home.
The current landscape sees customers equipped with connected devices, granting them on-the-go access to product details, multimedia, comparative features, prices, and insights from their social circles.

New Expectations of the Sales Associate
Physical and digital retail channels are increasingly intertwined. While Millennials and Gen Z exhibit a strong leaning toward online product research, 94% of all total retail sales occur in brick-and-mortar stores. Additionally, one survey found that 81% of Gen Z enjoys in-store shopping, with 73% favoring brick-and-mortar locations to discover new products.
Sales associates must complement a customer's online findings with in-depth knowledge. They should be prepared to share information on the latest devices and technologies with those shopping in their stores.

Emphasize Training and Other Non-Pitch Activities
With well-informed customers becoming the norm, upskilling sales associates is crucial for boosting in-store conversions. Comprehensive training should include the latest PCs and other tech products on store shelves and insights into customer trend analysis.
Customer preference data can be instrumental in tailoring on-the-spot, personalized interactions, especially for returning customers.

Leveraging Technology to Create Exceptional Customer Experiences
Service excellence and convenience are even more important in a world where customers have numerous choices. Technology can play a significant role in enhancing both aspects.
Connecting with customer mobile devices in-store can pave the way for tailored product notifications, discounts, or other incentives. It can also inform sales personnel about returning customers and their shopping behaviors. Data collection, however, must respect privacy norms.
Equipping sales staff with devices containing pre-loaded sales collateral, demos, and assistance tools like the Intel® Retail Experience Tool (Intel® RXT) can facilitate sales, improve customer experiences, and foster data collection.

Empower Your Sales Team in the Digital Age
In this modern retail landscape, sales managers and their teams must proactively stay ahead of their knowledgeable customers. Harnessing technology and training resources will be instrumental in attracting and serving the diverse needs of Millennials, Gen Z, and budding Gen Alpha customers.
The Intel® Retail Edge Program is an empowering educational platform and community that gives retail associates the tools they need to create success on the salesfloor as they guide customers to the best PC for their needs. Find out how the Program can help your training and sales efforts.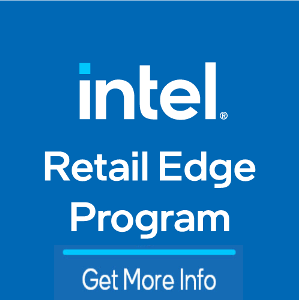 This article has been updated. Click here to view the original version.
Notices and Disclaimers
© Intel Corporation. Intel, the Intel logo, and other Intel marks are trademarks of Intel Corporation or its subsidiaries. Other names and brands may be claimed as the property of others.