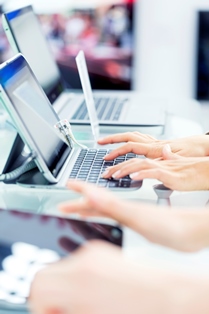 Today's shopper is resourceful, often conducting extensive product research before even setting foot in a physical store. Nonetheless, high-quality in-person interactions with associates remain an irreplaceable commodity in the ever-evolving retail landscape. Customers anticipate well-informed and supportive sales associates who can offer a memorable shopping experience.
Retail customers seek product gurus who seamlessly guide them through the buying journey. According to a Mindtree Report, 70% of shoppers reveal that sales associates significantly impact their buying choices. Further, 86% of electronics consumers emphasize their need for increased interactions with these in-store experts.

The Value of In-Depth Product Knowledge
Product knowledge transcends the recitation of computer specs. It's about molding a unique customer experience and directing shoppers toward the best choices.
One survey suggests that 90% of consumers will advocate for a brand, returning and even recommending it to their family and friends following positive interactions. Conversely, about 65% are likely to switch brands after just one unsatisfactory experience, placing considerable pressure on a sales team to perform.
However, having a comprehensive understanding of product functionality and its integration into a customer's lifestyle can make a world of difference. It boosts the confidence of your sales associates, making them more passionate about addressing customer requirements. The result is enhanced customer trust, improved resolution rates for concerns or complaints, and, ultimately, a robust bottom line for your store.
Your sales force, essentially your brand ambassadors, play a pivotal role in shaping your brand's public perception.

Strategies to Bolster Product Knowledge
Retail associates must be well-versed in your store's diverse range of computers. This knowledge base should include the following:
PC features

How specific PCs benefit customers

What peripherals and other products complement PCs

Industry trends and updates

How products fare against the competition
Here are a few strategies to build and sustain product knowledge amongst your team.
Promote Consistent Learning

Consistent training is indispensable for fact retention. This is particularly relevant as approximately 87% of the Millennial workforce anticipates continuous learning opportunities. Consistency ensures your team remains current and adept at their roles.

Facilitate Hands-On Product Experience

Nothing beats firsthand experience for gaining product insights. Allow your team to explore the PCs they sell, supplemented with seminars, interactive sessions with manufacturers, detailed videos, sales floor training aids, and time spent with demo models.

By engaging with the PCs they sell, associates can slip into a customer mindset more easily. They learn what desktops and laptops offer and how they fit into a customer's everyday life.

Enhance Accessibility of Training Resources

Providing convenient access to training resources is key. A significant 89% of employees desire training to be available at any time, from any location, and across multiple devices. On-the-go online learning can have a powerful impact, boosting associate engagement.

Encourage Roleplay

Roleplaying is an effective way to prepare for a wide range of customer interactions. Simulating encounters with varying customer types like gamers, content creators, and students, especially when new PC models are launched, can significantly enhance product understanding.

Adopt Microlearning Techniques

Research indicates that humans tend to forget about 70% of newly acquired information within 24 hours. Microlearning techniques, comprising bite-sized educational content, can improve focus and long-term retention by nearly 80%.

Inject Fun into Learning

Add an element of fun to the learning process to avoid it turning into a monotonous chore. Innovate with promotions, point systems, and convert traditional lessons into engaging activities to improve retention, productivity, and motivation.

Transforming Sales Associates into PC Gurus
Effective training can spark remarkable transformations. Equip your sales associates with comprehensive product knowledge, enabling them to provide tailored assistance to every customer.
Encourage your associates to participate in the Intel® Retail Edge Program. They can improve their product knowledge about Intel® products and technologies through manageable multimedia training, an engaging and interactive online community, recognition, rewards, and more.
Find out how the Intel® Retail Edge Program can create the salesfloor experts you need in your stores today.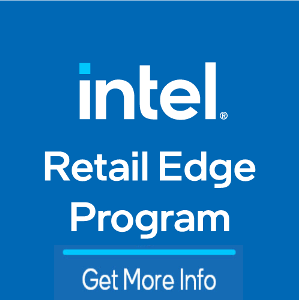 This article has been updated. Click here to see the original version.
Notices and Disclaimers
© Intel Corporation. Intel, the Intel logo, and other Intel marks are trademarks of Intel Corporation or its subsidiaries. Other names and brands may be claimed as the property of others.