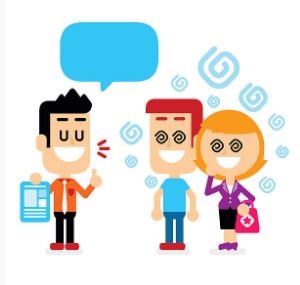 Making the right connections with customers helps solidify repeat business for retailers. This is especially critical in consumer retail technology.
By providing customers with the most accurate information about the PCs they are considering, your sales associates build trust that can endure beyond a single purchase.
Here are five key benefits of increasing product knowledge among your sales associates.

1. Increased Sales Associated Confidence
By ensuring your sales staff is well-versed in the features and benefits of your product lines, you can boost the confidence of these key front-line employees. This translates to a better rapport with customers and a more successful approach to marketing and selling your high-tech products to end users at all levels of expertise.
Added confidence also creates a more positive atmosphere throughout your store. This leads to increased cooperation and improved morale among your entire team. Promoting product education for your sales associates can pay off in happier customers and more confident staff members.

2. Established Customer Trust
Customers need accurate answers to their questions. They may come armed with information from research about desktops, laptops, or the latest technology. Associates must be well-trained and knowledgeable to answer questions from well-informed customers and those with little experience or knowledge about today's computer capabilities.
By providing your sales team with the tools and product knowledge they need to deliver these answers, you position your store as the trusted one-stop source for information on computing devices and technologies.
Building trust with your customers also allows you to position your store more favorably in your local community. Word-of-mouth advertising in your area is powerful and helps you achieve a positive reputation for solid guidance and honest answers.

3. Effective Communication
The skills and knowledge acquired during product education help your sales associates communicate concepts and ideas more clearly when interacting with customers. This added clarity makes a positive impression on shoppers and helps them to feel comfortable that the computer they select is the best one for their needs.
Comprehensive product training and education help your associates explain the options and features of the latest processors—think 13th gen Intel® Core™ processors— and computers precisely and clearly.
So many exciting options are available in desktops, laptops, and other computing devices powered by Intel® processors. Whether your customers are into gaming, creating, connecting, or are looking for their first computer, associates can confidently recommend an Intel®-powered computer to fit their needs.
When your employees provide product information in a way that customers understand, everyone saves time and effort.

4. Enhanced Upselling and Cross-selling
When associates are knowledgeable about the latest Intel® processors, form factors, and add-on tech products, they significantly improve their ability to upsell and cross-sell. Customers then enjoy a complete sale and head home with everything they need for a great computing experience, and the store enjoys additional revenue.
An in-depth knowledge of the capabilities of various laptops, 2 in 1s, desktops, and other products makes it much easier for them to sell up to premium PCs and present the right add-ons or peripherals.

5. Better Ideal Customer Experiences
The in-store customer shopping experience has never been more important. You build brand and location loyalty by ensuring customers enjoy the most immersive and positive experiences when shopping in your stores.
Friendly, knowledgeable sales associates are your ambassadors to customers looking for answers and seeking the best solutions for their technology needs. This helps you achieve a more positive relationship with key demographics within your community.

Give Your Retail Sales Team the Right Training
The importance of your sales associate's product knowledge and the in-store experience they provide your customers cannot be understated or overlooked.
Make sure your sales associates have the product knowledge and the right sales tools to provide your customers with a truly amazing shopping experience.
The Intel® Retail Edge Program offers your associates the latest product information on Intel® processors and the computers they power. Associates will also have access to sales tools such as the Intel® Retail Experience Tool (RXT), which can be used on the salesfloor with customers.
Encourage your staff members to participate in this innovative program and community to enjoy the proven benefits of product knowledge on your store's bottom line.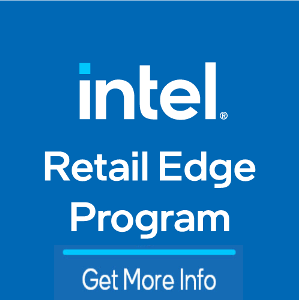 This blog post was originally published in 2019. It was most recently updated and expanded in February 2023.
Notices and Disclaimers
© Intel Corporation. Intel, the Intel logo, and other Intel marks are trademarks of Intel Corporation or its subsidiaries. Other names and brands may be claimed as the property of others.