Retail associates and their stores are participating in the Score with Intel® Core™: Next Gen Heroes training competition to help K-12 schools in their local communities receive a technology grant of up to $25,000. This year's competition began on June 20 and runs through August 8.
The Score with Intel® Core™ benefits retailers and their local communities in two primary ways:

1. Sales Associates Increase Their Product Knowledge
Sales associates across the United States engage in training activities to learn about Intel® products and technologies and the PCs they power. Three new trainings are released each week, and topics include:
Intel® Evo™ laptops

12th Gen Intel® Core™ processors

Desktops and laptops for gaming customers

In less than 15 minutes per week, your team will be ready to sell-up and sell more this Back-to-School season!
By participating, associates earn Chips and Rewards and have a chance to win amazing prizes¹.
To date, more than 100,000 RSPs from 5,000+ retail stores have taken part in this competition.

2. Local K-12 Schools Can Win Up To a $25,000 Tech Grant
When registering a store for Score with Intel® Core™, retail managers nominate local K-12 schools to receive up to a $25,000 technology grant should their store win the competition. Receiving these grants has proven to be transformative for winning schools.
Don't miss the opportunity to help one of your local schools start an esports league or contribute to their technology needs with a grant of up to $25K!
Since Score with Intel® Core™ was launched in 2010, over $5 million has been donated to K-12 schools.

Stand Out from the Competition
Score with Intel® Core™ delivers the training and sales tips your associates need to separate themselves from the competition. Plus, it allows your store to give back to your community. This is important as more consumers spend their money at businesses taking an active part in their local community.
Don't let your associates or stores miss out on this great opportunity. Click on the gamer image below and get the information you need to win and register your store today for Score with Intel® Core™: Next Gen Heroes.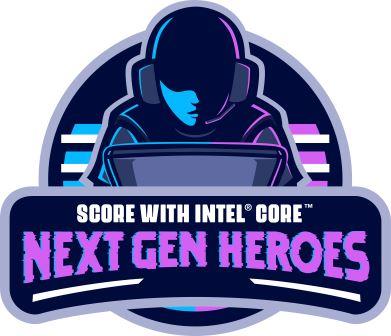 This article originally appeared on LinkedIn.
Notices and Disclaimers
© Intel Corporation. Intel, the Intel logo, and other Intel marks are trademarks of Intel Corporation or its subsidiaries. Other names and brands may be claimed as the property of others.
1 Members are responsible for any and all Federal, state, local, or other tax liabilities with acceptance of prizes. Please read the Competition Terms and Conditions for complete rules.