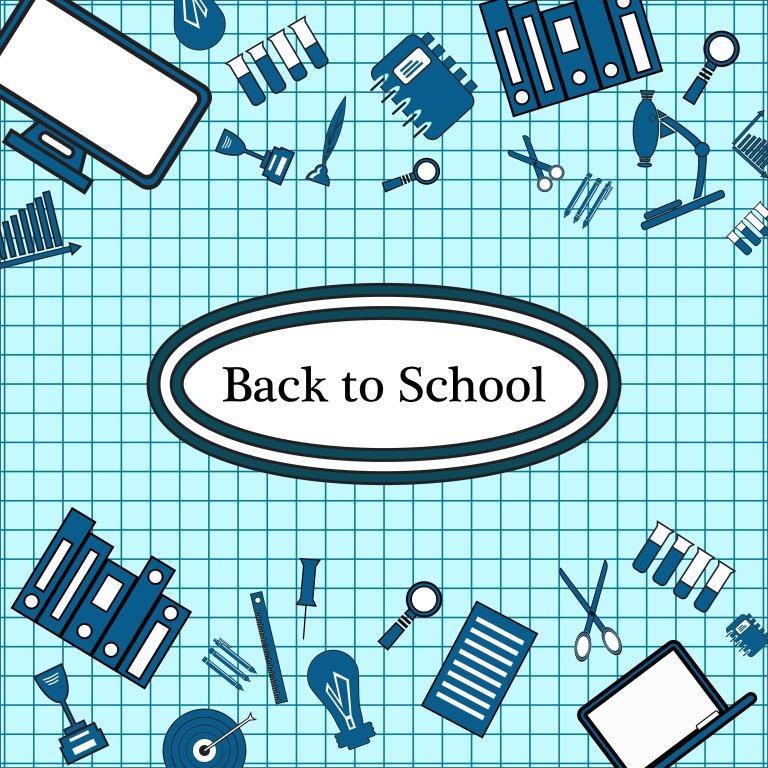 After a hectic year of uncertainty and change, the upcoming Back-to-School season offers a breath of fresh air for both shoppers and retailers. This year follows a marked decline in school shopping and retail sales as a whole during the pandemic.
The 2021 Back-to-School season is, perhaps, one of the most important in recent years. As a result, there are many opportunities for your associates to boost sales. Having a knowledgeable team of empowered and prepared associates can make all the difference during this critical sales period.
The Low-Down on the Back-to-School Season
Students of all ages rely on the Back-to-School shopping period to prepare for the year ahead. While purchases can occur at any time, many shoppers make significant investments during this short window.
According to the Inmar Intelligence Trends Guide, the Back-to-School sales period ramps up in June and lasts throughout September. However, about 74.6% of purchases happen in July and August. Sales figures for school and office supplies are about 1.35 times higher in August alone compared to standard monthly averages throughout the year.
It's not just basic supplies that consumers are looking for, either. Inmar's data intelligence platform shows significant interest in PCs, tablets, and peripherals. Browsing signals experience a boost at the end of July and remain consistent until early September, when most school years begin.
A Changing Back-to-School Landscape
Your sales team should always be up to date on the latest computers to provide a top-notch customer experience. However, adequate preparation is even more critical during this year's Back-to-School season.
According to the United States Census Bureau, nearly 93% of all households with school-aged children had to rely on some form of distant learning. That number is expected to drop quite a bit this upcoming year. About 33.8% of Inmar survey respondents are preparing for 100% in-school learning. Meanwhile, 20.6% are planning for complete virtual education, and 29.9% expect a hybrid system.
The days of online learning are here to stay. In fact, a survey from Bay View Analytics shows that approximately 73% of students would like online courses to continue.
So, how does that affect the Back-to-School season? If the latest sales forecasts have anything to show, it means that tech sales are poised to take over!
Deloitte's 2021 Back-to-School survey shows that spending during this sales period will reach around $32.5 billion. That's a 16% increase year-over-year. However, it also finds that digital learning tools are quickly replacing standard supplies. Deloitte predicts a 37% boost in tech sales alone during the 2021 back-to-school season!
Meeting Customer Needs
There are countless opportunities for your sales team to succeed during the Back-to-School period. But, they must meet the unique needs and shopping behaviors of today's consumers.
Parents, teachers, and students are all looking for brands and products that effortlessly fit into their daily routine. That means seamless transitions from school and work-focused tasks to more leisurely activities.
Fortunately, computers powered by Intel can do just that. The latest 11th Gen Intel® Core processors offer the robust processing power, better battery life, and reliable connectivity today's students and teachers need to succeed.1
Staying up to date on the latest Intel® processors and technology can give associates the knowledge they need to create successful shopping experiences. Furthermore, it empowers your team to provide a complete sale beyond single PCs. Students and teachers also need peripherals to create a productive work environment.
Empowering Your Sales Team
Back-to-School shopping is a unique sales period that differs from standard holidays. School supplies and tech products are no longer optional. To make the most out of the growing need for PCs and peripherals, you need to train your associates and ensure they're ready to help every shopper.
Here are some ways to create a knowledgeable and successful team.
In-Depth Training on the Latest Products

In-depth product knowledge is a must for sales associates. Today's shoppers are well-informed; however, most still rely on product experts to guide them in the right direction.

Confident associates with in-depth knowledge can highlight everything PCs powered by Intel have to offer. They can find the right solution for each customer's needs and budget to provide a memorable and successful experience.

Communication is Key

Proper communication can set your team up for success. Targeted messages from the corporate level to the salesfloor keep everyone well-informed. It can help your team stay on top of sales figures, changing discount options for customers, and more.

Communication can also work to motivate and inspire! Community forums provide a place to discuss sales tactics, provide feedback, and offer praise. It fosters a community that continually empowers your team.

Adding Some Competitive Fun

You'd be surprised by how much a bit of competition can do. It infuses a little fun into the Back-to-School sales period while also spurring innovation and productivity.

Try setting up a leaderboard and use various Key Performance Indicators (KPIs) to see how your sales associates stack up against one another. Contests and promotions can also work wonders to incentivize your team's hard work.
Is Your Store Ready for the Back-to-School Frenzy?
The Back-to-School season has a tangible buzz of excitement around it. Shoppers are eager to hit the school year running and invest in their family's future. This year, the stakes are higher than ever before. Demand for powerful technology is through the roof, so your associates should be ready to fulfill every shopper's needs.
The Intel® Retail Edge Program can prepare your team for a historic Back-to-School season. We provide the training associates need to be well-informed and empowered to succeed on the salesfloor. Dedicated training campaigns are available ahead of the Back-to-School cycle to ensure that your team is ready to educate customers on the latest Intel® products and technologies.
See how much of a difference training makes by encouraging your associates to participate in the Intel® Retail Edge Program today.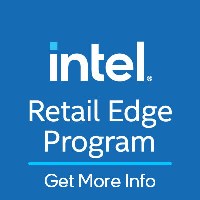 Notices and Disclaimers
1 Performance varies by use, configuration and other factors. Learn more at www.Intel.com/PerformanceIndex.
© Intel Corporation. Intel, the Intel logo, and other Intel marks are trademarks of Intel Corporation or its subsidiaries. Other names and brands may be claimed as the property of others.