Your customers are complex. They cross multiple demographics, exhibit less brand loyalty than in the past, and come well-armed with product knowledge from their social networks and own research.
These characteristics make it challenging to adopt a one-size-fits-all strategy to category merchandising in your store. Incorporating a well-thought-out and designed merchandising strategy can help.
Your category merchandising strategy may include several components such as product placement, advertising tactics, customer incentives, plus customer and sales associate education. Depending on your specific goals—growing foot traffic, increasing sales, category growth, or beating the competition— you must prioritize which components to emphasize.
Ensure that the products within your target belong there or if products could be pulled in from another category. For instance, your technology category probably includes computers, printers, storage and networking accessories, plus video and audio equipment. You might shrink your scope by removing video/audio as non-computational products whose sales may be driven by different approaches.
Category Merchandising Goals
Once you attain a well-defined category, decide on the specific goals you wish to accomplish:
Create Excitement – This strategy is oriented toward the impulse buyer. It typically involves offering time-limited purchase windows, especially on seasonal items.

Build Traffic – The intention is to grow customer traffic and purchase volume for frequently purchased items.

Increase Ring – This strategy increases the average size of category purchases through bundling or cross-selling.

Higher Profits – The goal is to increase margins on the highest quality category products.

Strengthen Cash Flow – The objective is to incrementally grow cash flow by increasing the number of items purchased.

Improve Store Image – Here, the goal is to beat the competition by becoming the go-to retailer in the category based on top-quality service, price, selection, or carrying specialty items.

Increase Customer Retention – This is another competitor-besting strategy that focuses on keeping current customers on board through loyalty programs, aggressive sale prices, acting as a high-quality information resource, or offering no-hassle returns.
Measurement and Review
Unless you set measurable category objectives, it isn't easy to know what success looks like. Whenever possible, ensure hard data is collected for each metric. Estimates from the sales team are sometimes overly optimistic.
Leave room during the campaign to checkpoint how it is going and correct issues before they grow into more significant problems that might distort results. It is critical to conduct a post-campaign review involving the entire sales staff to share what and what did not work and collect ideas for a re-do of the campaign or apply what you learned to a different merchandising category.
It's important to remember that your sales associates are the face of your brand and the products you offer. They are the ones providing guidance, both physically and product-wise, to shoppers. They have valuable first-hand knowledge about the success of product offerings, product bundling, and the physical location of products within the store.
Leverage Partner Expertise
Collaborate with your partner category sales staff as they are the ultimate brand experts for their products. They may suggest new computers or peripherals to add, which to liquidate, or ideas for customer incentives such as coupons or discounts for bundled items. They can assist you in optimizing the customer profiles for the category in question, which is invaluable for fine-tuning your selection of strategy components to emphasize.
Given today's customers' complexities and knowledge level, don't expect to hit a home run the first time you apply a category merchandising strategy. View it as an iterative process and keep trying new ideas and throwing out those that are ineffective.
Regardless of how you run your category merchandising campaigns, building a solid foundation of knowledge and enthusiasm among your sales associates for category products is essential.
Take Advantage of the Intel® Retail Edge Program
When it comes to learning about your store's Intel® products, your team's go-to is the Intel® Retail Edge Program. Here, they'll access up-to-date information on Intel® processors and technology, OEM computers, and more.
Additionally, associates learn invaluable sales tips and enjoy opportunities to be rewarded for their efforts. Encourage their participation to gain more knowledge about the PCs they sell, encourage brand advocacy, and contribute to the success of your category merchandising strategy.
Find out more about the Intel® Retail Edge Program today.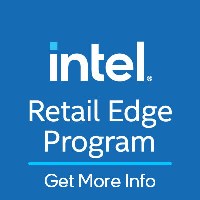 This article has been updated and originally appeared here on the Intel® Retail Edge manager blog.
Notices and Disclaimers
© Intel Corporation. Intel, the Intel logo, and other Intel marks are trademarks of Intel Corporation or its subsidiaries.
Other names and brands may be claimed as the property of others.