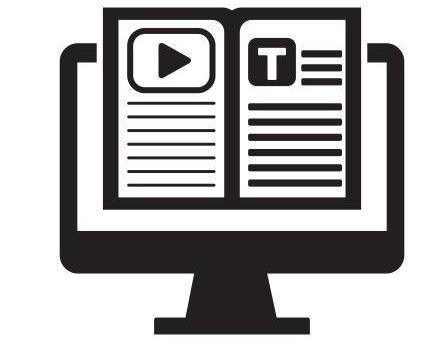 Microlearning continues to be a growing approach to retail training. This content delivery approach allows staff members and sales associates to learn at their own pace with training exercises and activities that can be completed in a short amount of time. By breaking up training into convenient, bite-sized packages, microlearning allows your sales staff to quickly increase their knowledge about your products and services.
Microlearning training options offer some real advantages for educating and motivating your staff members. Here are six important benefits of incorporating microlearning into your training delivery.
1.
More Productive Interactions with Customers

Customers look to your sales associates for the most accurate information and guidance on the computers, peripherals, technology, and other products for sale in your stores. A trained and knowledgeable sales staff helps provide the best experience for your customers and builds upon your store's reputation.

Microlearning delivers the knowledge your team needs in convenient, easily understood training sessions. This lets your sales associates provide accurate information about the desktops, laptops, and other computers in your inventory. Not only can knowledgeable associates increase sales, they also enhance the reputation of your store and help to create a loyal customer base.
2. Improved Morale
Technology changes at such a rapid pace. When associates don't have access to the latest information on new devices and technologies they are expected to sell, it's not just profitability that takes a lick, morale does too. Microlearning makes it easier to deliver product updates to your sales team. With more knowledge comes more confidence and excitement, which leads to better morale among team members.
Improved morale translates into better, more engaging shopping experiences for your customers. With quick trainings about product information, microlearning helps to ensure the most positive interactions with customers.
Better morale also combats employee turnover. This issue costs your company hundreds or even thousands of dollars in training and onboarding costs over the course of an average year. Increased retention of your sales associates pays off in seasoned knowledge and skills to use with customers and increased profitability year after year.
3.
Increased Motivation for Learning

Because microlearning trainings are designed to be short and promote faster learning, they are often much more attractive to employees with busy schedules and little time for learning. Online microlearning is designed to be easy to access at any time and from anywhere your sales associates happen to be. This can significantly increase their personal investment in training and can make it much more convenient to learn about the products in your store inventory.

Many microlearning-based training programs offer incentives for those who participate. These can come in the form of credits, badges, drawings, and discount pricing on devices. These types of incentives further motivate your associates to learn more about product lines. Plus, with online accessibility, they enjoy the benefits of anytime, anywhere training options that work with their schedules.
4. Training Tailored to Different Learning Styles
No singular content style works best for every learner. Some of us retain knowledge best by listening, others by seeing. Microlearning allows content to be delivered in a variety of formats, including video, PDF, gamification, etc. Because trainings are designed to be short, associates can better grasp the information regardless of the format in which the content is delivered.
With a solid understanding of the training content, sales associates are able to communicate their knowledge to customers more effectively and easily. This can result in increased sales and improved customer satisfaction.
5.
Absolute Portability

Most microlearning platforms and programs are delivered online. This means associates can access the training through a variety of devices. In just a few minutes and from most anywhere, your sales associates can learn more about the newest products and technologies available to customers.

The portability of online microlearning will typically make it much easier for your team to fit these sessions into their breaks or free time, which makes the training more enjoyable and manageable.
6.
An Affordable Training Option

In most cases, training that incorporates microlearning costs much less than more formal options, such as day-long corporate training. Sitting long hours in live training means valuable hours away from the salesfloor, and that directly impacts your bottom line.

These more traditional training options can also be boring and demotivating for staff. Worse yet, many companies are training with outdated information.

Brand partners often offer free training options for your associates that deliver product information in the microlearning style. The Intel® Retail Edge Program is a great example. Sales associates can access the latest information on Intel® products and technology and the trainings are delivered in a variety of microlearning formats. Your team members also have the opportunity to be rewarded for their efforts. That's a win-win!
Encourage Your Sales Associates to Enhance Their Knowledge
Whichever training platform you use, your encouragement as a manager is critical to its success. Be sure to show your support and appreciation for your associates' efforts to learn more about the products they sell.
By letting your sales staff know about the opportunities available for fun and engaging microlearning-based training, like those available in the Intel® Retail Edge Program, you are creating success for them, your store, and your customers.
Find out more about the Intel® Retail Edge Program today!

Legal Disclaimers:
© Intel Corporation. Intel, the Intel logo, and other Intel marks are trademarks of Intel Corporation or its subsidiaries.
Other names and brands may be claimed as the property of others.