Providing your sales associates with the right training options lets them boost engagement with customers and enhance the reputation and public image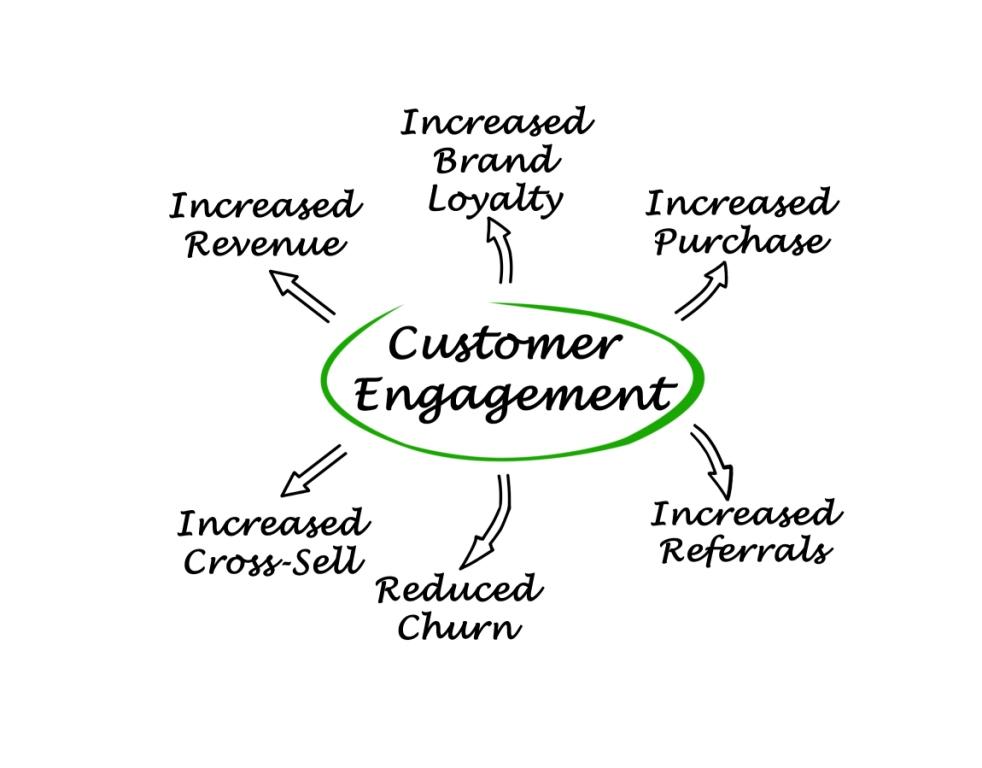 of your stores.
Delivering an exceptional customer experience is one of the most effective ways to ensure repeat business and to build positive relationships. Here are some of the most important reasons to provide advanced training opportunities for your sales associates.
Ensure the Most Effective Engagement
One of the most practical ways to make a positive impression on your customers is by providing them with in-depth information and guidance on your products and services. As a tech retailer, your sales team must often serve as educators for customers unsure of device and product features and capabilities.
The right training helps your employees fulfill this role and deliver the best options for customers as they shop in your stores. Tech devices can be intimidating to many people and they look to you and your team to guide them and help them understand which device or tech product best meets their needs.
The knowledge and expertise acquired from product training courses, for example, can allow your sales associates to project greater confidence when working with customers. Data collected and analyzed by Korn Ferry Hay Group* indicates that by improving employee performance by 40%, businesses can realize a solid 18% improvement in their customer satisfaction ratings.
Confident, competent sales associates can inspire a higher level of trust that can pay off in increased sales opportunities and improved customer loyalty that can ensure your store's profitability right away and well into the future.
Enhance Morale
By promoting training opportunities among your associates, you are demonstrating your commitment to their success. This is a great morale booster for your team. Sales associates need to feel the support and encouragement of their managers. When they feel supported by management, they tend to be happier in their roles.
Happy employees engage with shoppers in a more positive way. They may also be more motivated to go above and beyond the call of duty to provide the best experience for your customers.
Another benefit of improving morale is reduction in staff turnover. Onboarding and initial training costs are often extensive and expensive.
Make the most effective use of your available staffing budget by providing your team members with opportunities to expand their skills and promoting from within your organization.
Create Amazing In-Store Experiences
Technology has never been more exciting or transformative. The experiences it offers shoppers is nothing short of amazing. The ads we see on television and online show us the new, meaningful, and fun ways that technology can impact our day-to-day lives.
We are all customers at some point and when it comes to tech devices, we want to see, touch, and feel this technology prior to purchasing it. These are driving factors as to why we purchase PCs and other tech devices in a physical store rather than online.
The quality of in-store experiences you offer is a determining factor in attracting shoppers to your stores and turning them into loyal customers. Not only do you need the devices and technologies to demo, you need committed and knowledgeable sales associates to set the stage for and complete the experiences your customers want and need.
This will go a long way in setting your stores apart from local competitors and online retailers.
Displays and demonstrations can attract attention and create buzz for your stores. Your sales associates, however, are the indispensable frontline for your customer experience.
By encouraging them to develop their skills and product knowledge, you create a seamless in-store experience that flows organically from display to face-to-face interaction to the point of sale.
Prevent the Negative
Not every customer interaction or transaction will be perfect. However, the more knowledgeable your sales associates are, not only about the products they sell but also about how to interact with customers, they better equipped they are to resolve any customer issues on the spot.
Social media has made it easier than ever for customers to report their positive—and negative—shopping experiences. When your associates have the right knowledge and sales training to interact positively and effectively with customers, negative experiences and reviews can be avoided altogether.
The more you can drive positive customer engagement, the more you can drive profitability. Your sales associates are front and center to your efforts. Encourage their participation in available training to stay knowledgeable about the products they sell and the customers they serve.
The Intel® Retail Edge Program offers a unique dynamic approach to keep your sales associates on top of their game through product training and sales tips. Find out how we can help support your efforts to drive customer engagement and increase the profitability of your stores.


References:
*Other names and brands may be claimed as the property of others.
©Intel Corporation 2018. Intel, the Intel logo, Intel Retail Edge Program, and Intel Retail Edge Live are trademarks of Intel Corporation or its subsidiaries in the U.S. and/or other countries.