The Intel® Retail Edge Program has consistently supported K-12 schools over the years. Our new video montage captures the essence of our impact on schools, students, and communities.

In collaboration with retail stores, OEMs (Original Equipment Manufacturers), and leaders in the scholastic esports industry, we've been able to give back to local communities through initiatives such as Score with Intel® Core™ and Intel PC Champions.

These initiatives are more than just names. They represent tangible efforts to equip schools with modern technology and resources and offer students opportunities beyond traditional learning. Scholastic esports, particularly, has been a game-changer. Beyond entertainment, it's a platform that nurtures strategic thinking and teamwork skills.

We're proud to be making a difference in the lives of students, educators, and communities. We invite you to see the difference the Intel® Retail Edge Program makes by watching the video below.
Find out more about the Intel® Retail Edge Program and how it helps sales associates make a difference on the sales floor and in the community.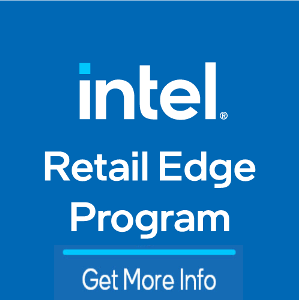 Notices and Disclaimers

© Intel Corporation. Intel, the Intel logo, and other Intel marks are trademarks of Intel Corporation or its subsidiaries. Other names and brands may be claimed as the property of others.