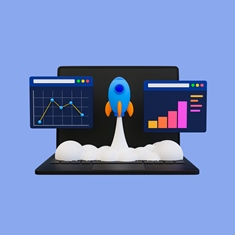 The ever-evolving retail landscape requires continuous effort and commitment, especially in the PC industry, where trends and technologies move quickly. One of the critical elements in driving business success in PC retail lies in maintaining a high-performing retail team.
But how can you improve and sustain the performance of your sales team? The answer lies in one word: Training.
The Power of Training
Training is an investment that promises hefty returns. Equipping your sales associates with the right knowledge and skills empowers them to deliver stellar performance and enhance the customer experience. A well-trained team can boost sales, foster a positive work environment, and contribute to your brand's reputation.
A Tailored Approach
Not all training approaches are created equal. Generic programs may not fully cater to the specific needs of PC retailers. The technical complexities and competitive nature of the PC market call for a more tailored approach.
For instance, sales associates should not only know about the products they're selling, but also about recent technological advances, and the specific needs of different customer segments.
Product Knowledge Training
Every PC has unique selling points - speed, durability, design, and innovative features are just a few. When sales associates understand these aspects, they can significantly improve their sales pitches and ability to handle customer questions. With comprehensive product knowledge, they can confidently recommend the most suitable computers to customers based on their needs and preferences.
Additionally, associates should be familiar with peripheral devices, software, and after-sales services. That way, they can offer holistic solutions and upsell, increasing your store's overall sales.
Customer Service Training
The adage, 'The customer is king,' holds absolute truth in retail. Your sales associates are the face of your brand, and their interactions with customers can make or break a sale.
Customer service training helps develop active listening, empathy, and effective communication skills. Such training can improve the customer experience, driving both repeat business and new customers through word-of-mouth referrals.
Sales Technique Training
While product knowledge and customer service are fundamental, mastering sales techniques is equally critical. Cross-selling, upselling, and overcoming objections can significantly boost revenue when done right. Training your team in these areas will improve their performance and contribute to your store's overall sales.
Retail training programs often overlook soft skills such as problem-solving, teamwork, adaptability, and leadership. However, these skills are crucial for maintaining a positive work environment and ensuring high team performance. Empowering your associates with these soft skills can lead to better collaboration and a more efficient, effective team.
The Power of Ongoing Training
Training isn't a one-time event but an ongoing process. Easily accessible training opportunities, such as those offered through a learning management system (LMS), will keep your sales associates ahead of the game.
This training platform allows for interactive learning experiences, incorporating quizzes, discussions, and multimedia content to engage learners better. Associates also enjoy the flexibility of anytime, anywhere training. Detailed analytics provide insights into individual performance and areas for improvement, helping you refine your training strategy over time.
This culture of continuous learning will help maintain their competence and confidence, leading to improved team performance.
Fuel a High-Performing Retail Sales Team
Training is the fuel that powers high-performing retail teams. By investing in comprehensive, ongoing training for your sales associates, you're not only equipping them to excel in their roles but also significantly contributing to the success of your stores and brand.
The Intel® Retail Edge Program offers a comprehensive, 24/7 educational platform and online community that provides engaging training content on Intel® processors and technologies. It also imparts valuable sales and customer service skills, making it a holistic training solution for your associates. By participating in the Program, your associates can become true technology consultants, capable of providing customers with informed advice and top-notch shopping experiences.
Get more information about the Intel® Retail Edge Program because you can maintain a competitive edge with a well-trained team.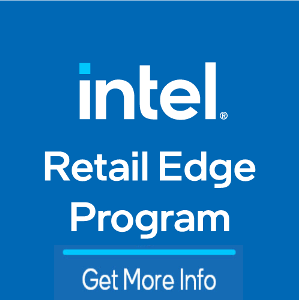 Notices and Disclaimers
© Intel Corporation. Intel, the Intel logo, and other Intel marks are trademarks of Intel Corporation or its subsidiaries. Other names and brands may be claimed as the property of others.