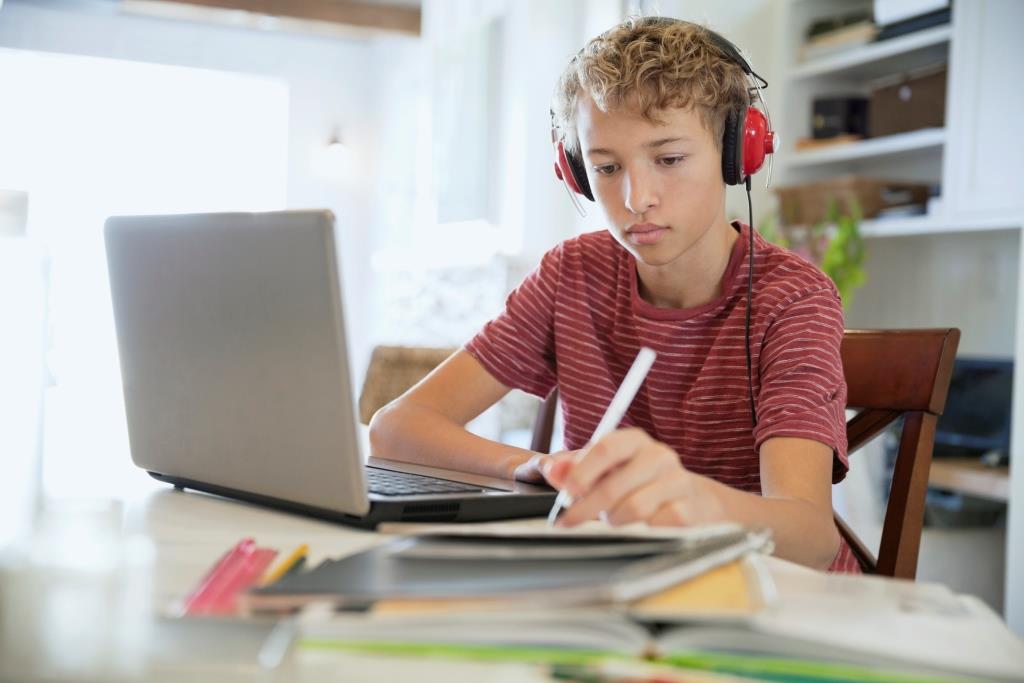 As students prepare to return to school, customers are already looking for new PCs and peripherals to meet their needs. The Back-to-School season is one of your major sales cycles of the year, and it's an excellent opportunity for your sales associates to boost store sales.
Your sales team should be up-to-speed on the latest devices and peripherals to provide greater value and more applicable recommendations to customers.
The Best Devices for Back-to-School Sales
From lower elementary to college students, technology is no longer optional. A new computer for the upcoming school year is one of the most significant purchases that will be made. A study by Deloitte* estimates that $3.1 billion will be spent on computers and hardware for K-12 students and $6.1 billion on college-aged students.
Sales associates have a variety of new, exciting PCs to recommend to students and parents that meet both desired capabilities and budget ranges. All-in-Ones, desktops, laptops, thin and light notebooks, and 2 in 1s powered by Intel® processors address the different computing needs across users and age groups:1
All-in-Ones combine the computer and full-size screen into a single device with a sleek profile and full PC performance. These are great options for parents who want a centrally located computer that can be used for schoolwork as well as general computer and entertainment needs for the entire family.

Desktops are best for students who are interested in performance, power, and price and don't need mobility. When powered by Intel® Core™ processors, desktops allow students to get their work done quickly and efficiently, while also providing the gusto needed to play the latest games.

Laptops fulfill the needs of students who need devices in class for notetaking or classwork, but also need it outside of class for homework or entertainment needs. While students are interested in products that will give them an edge in their studies, they also want a product that they'll be able to use for recreational purposes.

Thin and light notebooks and 2 in 1s are top choices for students who want power, portability, and versatility. These devices are the height of mobility, with 2 in 1s also allowing students to enjoy the utility of a tablet with the power and strength of a laptop.
Don't forget that some customers might want multiple solutions such as a desktop for the dorm and a laptop for on-the-go needs.
Preparing for the Back-to-School Sales Cycle
As the Back-to-School sales cycle begins, here are a few things you can do to prepare:
Be aware of your local sales tax holidays. Many states offer these tax holidays prior to the start of school and many customers choose this time to make big ticket purchases.

Ensure you've got adequate inventory of the top devices and peripherals. One reason customers choose to make in-store purchases is the ability to immediately take their PC home. Don't miss sales due to lack of inventory.

Keep sales associates aware of deals and promotions, not just on PCs, but also on complementary products that allow them to provide customers with a complete solution.
Tips for Helping Back-to-School Customers
Back-to-school shopping differs greatly from other top shopping periods such as the holidays. A new school year requires specific purchases that aren't optional. Parents and students must pay for new clothing or school uniforms, tuition, textbooks, and more. This generally translates into a dedicated budget for each category type.
It's important that you and your associates understand how to effectively work with customers to help them find the best PC to meet the needs of their students while addressing any budget constraints.
Here are some tips to consider:
Put the best deals front and center. Many customers will compare in-store prices to online prices. Any special in-store pricing is bolstered by the ability to leave with a new PC in hand. This often persuades customers to spend even a bit more than they had originally planned.

Learn to talk to parents. Parents don't always know what technology their children need; they just know what it needs to do. Associates should know how to extract this information and translate it into the right PC recommendations.

Offer a range of PC options. Laptops, desktops, and 2 in 1s are all viable solutions for a student. Allow customers to consider a few products that will meet their needs.

Educate customers about the latest products such as desktop and mobile devices powered by new 9th Gen Intel® Core™ processors. When they understand that these PCs address their school, personal, and entertainment needs, their path to purchase is strengthened.

Work with the customer's budget. Associates should be cognizant that not all customers have wiggle room within their school year budget. Pressuring parents or students to spend more, particularly on devices that far exceed their needs, can lead to lost sales or buyer's remorse.
A Great Start to the New School Year
A new school year is exciting, but also stressful. It's important for students of all ages to have what they need from the get-go in order to have the best chance for success. Your associates play an important part in this success by ensuring those that shop in your stores have the right devices, peripherals, and add-ons to meet their educational technology needs.
The Intel® Retail Edge Program educates your sales associates on Intel® products and technologies. They, in turn, are best able to educate customers about the latest PCs and provide them with meaningful and successful in-store shopping experiences.
Help your sales associates get off to a great start by encouraging them to participate in the Intel® Retail Edge Program.

Legal Disclaimers
1 Software and workloads used in performance tests may have been optimized for performance only on Intel® microprocessors. Performance tests, such as SYSmark* and MobileMark*, are measured using specific computer systems, components, software, operations, and functions. Any change to any of those factors may cause the results to vary. You should consult other information and performance tests to assist you in fully evaluating your contemplated purchases, including the performance of that product when combined with other products. For more complete information visit www.intel.com/benchmarks.
Intel technologies' features and benefits depend on system configuration and may require enabled hardware, software or service activation. Performance varies depending on system configuration. No product or component can be absolutely secure. Check with your system manufacturer or retailer or learn more at http://intel.com.
©Intel Corporation 2019. Intel, the Intel logo, Intel Retail Edge Program, Intel Core, and Intel Retail Edge Live are trademarks of Intel Corporation or its subsidiaries in the U.S. and/or other countries.
*Other names and brands may be claimed as the property of others.