The popularity and growth of esports have exploded and a growing number of high schools and colleges are implementing esports programs. The Electronic Gaming Federation (EGF) operates varsity leagues for collegiate, high school, and youth programs.
On June 17-19, over 100 high school teams will gather at the ESPN Wide World of Sports Complex to compete in the 2022 Walt Disney World® EGF High School National Championship.
Intel and Alienware are sponsors of this exciting event. We hope our Florida-based retail partners (and others visiting the area) will join us to catch all the action in person! Please find more information in the flyer below.
You can check out the event schedule here.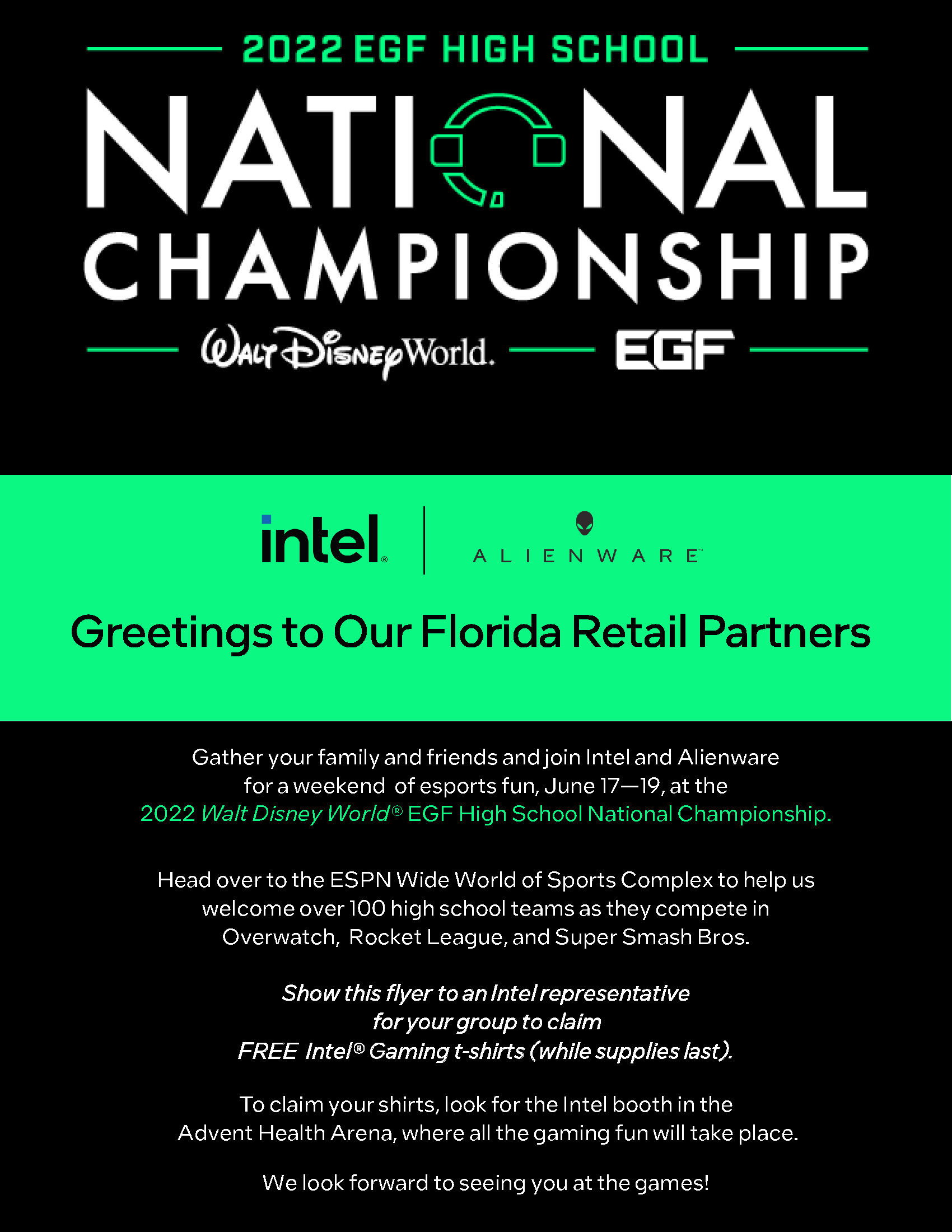 Notices and Disclaimers
© Intel Corporation. Intel, the Intel logo, and other Intel marks are trademarks of Intel Corporation or its subsidiaries. Other names and brands may be claimed as the property of others.