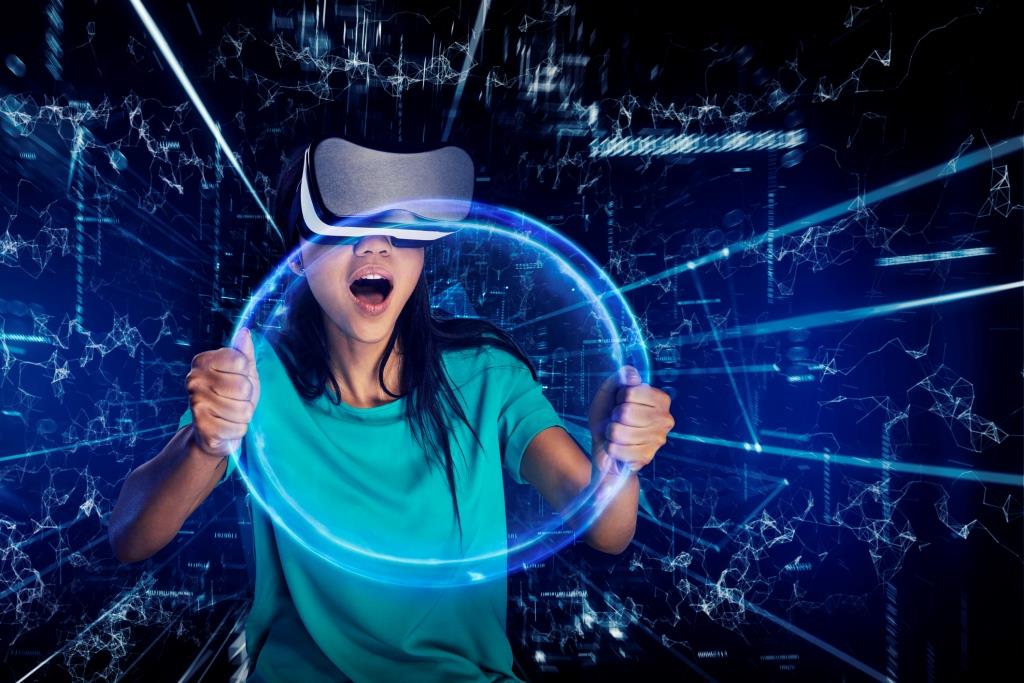 AREA15 is a "radically reimagined retail and entertainment complex" located in Las Vegas. Intel is partnering with AREA15 to reinvent the retail experience with immersive technology and innovation. Slated to open this year, AREA15 will be a destination for those who seek to be immersed, engaged, and inspired in a retail environment.
One forthcoming element of this alliance is the Intel Experience Incubation Hub, which aims to utilize technology to captivate consumers and help retail associates make the sale.
Building on the Basics
Experiential retail is about employing new ways to engage the senses. Rather than doing away with older methods designed to capture the eye and ear of the customer, this concept helps to build on those strategies.
Retailers will continue to provide visual and auditory stimuli that engage the customer. However, adding elements that excite the kinesthetic and other senses sets the stage for a more expansive experience for both customers and associates. It also increases the resources that the associate can use to not just meet, but exceed the needs and expectations of their customers.
How is Experiential Retail Any Different?
The difference with experiential retail is the depth and breadth of the connections made with customers. In order to accomplish this, several elements must be considered:
The entire approach must be accessible and intuitive. New technological elements do not intimidate the customer, nor do they have to analyze what's happening. Customers readily connect with and process these elements.
It must retain the human factor. Technology is not impersonal, and the associate plays a pivotal role in making the experience pleasant for the customer.
The experience is immersive and the customer is at the center of it.
The beauty of experiential retailing is that it works in all sorts of settings, not just large retail chains. Regardless of the size of the store, it's possible to take into consideration everything from store layout to color schemes to elements that enhance the visual, auditory, and kinesthetic appeal of the space. While the exact strategies may vary based on the needs of your store, the basic principles will still apply.
An Experiential Retail Experience
Let's look at how an experiential retail experience might play out.
Ben comes in to check out the new gaming PCs. A sales associate escorts him to an area where several desktops and laptops are available for demoing popular games. The area has dynamic lighting and several wall monitors are showing PC gaming clips. While here, Ben can game on different PCs while also experiencing:
A gaming chair with neck and lumbar support needed by gamers, adjustable 4D armrests, and more
A comfortable, padded headset with surround sound and wired and wireless capabilities
A sleek keyboard with RGB key illumination, adjustable magnetic switches, and dedicated media controls
An ergonomic mouse with 16,000 DPI, optical gaming sensor, and programmable buttons
The experiential retail experience goes further than simply watching a looping game simulation on a screen. All of the components are made available in order to deliver a deeply immersive, stimulating gaming experience.
Experiential retail heightens the buying experience and increases the sense of engagement with products, the sales associate, and your unique retail brand. When you pull all the needed components together for customers to use, you increase the odds that additional products are purchased.
Providing a Complete Sale
Experiential retailing is another opportunity to provide your customers with a complete sale. However, you don't have to create an entirely new concept or area in your stores to do that. When your sales associates have the right knowledge and training, they can offer each and every customer a great in-store experience.
Some research shows that up to 87% of shoppers are more likely to buy a product that is recommended by a sales associate. When your associates are knowledgeable about that gaming PC powered by an Intel® Core® i7 processor, and also know what peripherals and add-ons are needed to deliver the best possible experience, Ben is going to be a lot happier when he gets home.
Find out how participation in the Intel® Retail Edge Program helps your associates create better experiences for those who shop in your stores.

Legal Disclaimers
© Intel Corporation. Intel, the Intel logo, and other Intel marks are trademarks of Intel Corporation or its subsidiaries.
Other names and brands may be claimed as the property of others.