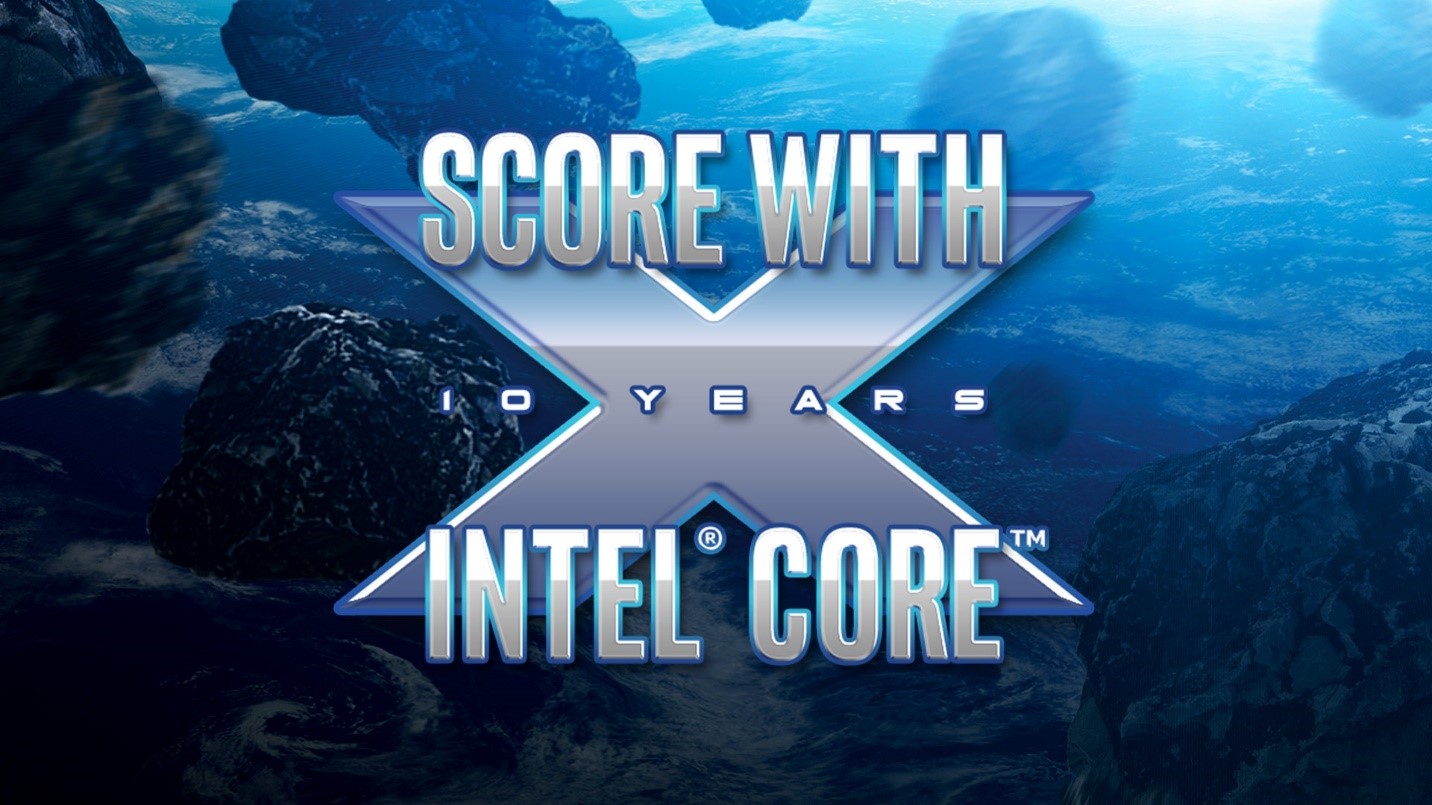 Wrapping up the awards ceremonies for the 2018 Score with Intel® Core® competition, I was reminded once again of the amazing things that happen when people unite to reach a common goal. It's a learning campaign that goes beyond sales associates simply taking training online or taking training in the store.
Score with Intel® Core™ is really about galvanizing an entire sales team. Bringing people together for a common goal and inspiring them to act as a team.
We will soon tap into that inherent competitive spirit among salespeople when we kick off the 10th anniversary of Score with Intel® Core™. Competition starts June 10, but early registration is open now.
The Competition with a Real Impact
Over the last nine years, we've seen the demonstrated behavior changes and increased sales that occur when stores and sales associates participate in Score with Intel® Core™. We've seen the learning that occurs translate to action on the salesfloor.
Winning stores have been able to award more than $5,000,000 to local K-12 schools. See more of the impact participation has had on the local communities of our retail partners.
Training for Peak Sales Cycles
The training provided during Score with Intel® Core™ gives stores a strong team going into the Back-to-School season. They're better equipped to:
Understand the features and benefits of Intel®-powered devices and technologies
Create meaningful interactions with customers
Help onboard new staff
Make complete sales by providing customers with every item needed
Incorporate available sales tools
Score with Intel® Core™ trainings are short, but they have a lasting effect. Participation leads to the development of a strong sales team that is prepared for not just Back-to-School sales, but also the Holiday sales cycle.
Take Advantage of Score with Intel® Core™
Every manager understands the benefits of knowledgeable, well-trained salespeople. Every salesperson understands they can do their job better with the right training. Score with Intel® Core™ creates the perfect environment where everyone wins— retailers, sales associates, OEMs, customers, and local schools.
If you and your store have been involved in the competition over the last nine years, thank you. If you haven't, our team invites you to come see what all the excitement is about and help us make our 10th year the best one yet.
I Want to Score with Intel® Core™
References:
©Intel Corporation 2019. Intel, the Intel logo, Intel Retail Edge Program, Intel Core, and Intel Retail Edge Live are trademarks of Intel Corporation or its subsidiaries in the U.S. and/or other countries.
*Other names and brands may be claimed as the property of others.