Retail customer buying behaviors are changing. No matter how long you've been in the business, you've probably seen some shifts that affect your approach to inventorying, store layout and signage, and employee training.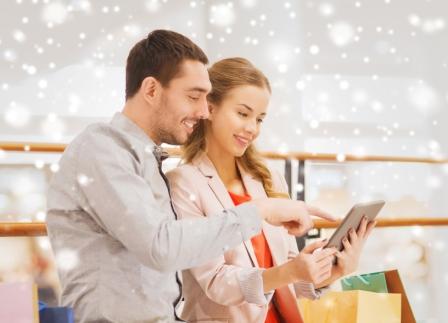 Although change can be scary at first, retail customers' new buying behaviors actually present an amazing opportunity to grow sales revenue and create more loyal, engaged customers.
Read on to find out about three ongoing retail trends, what they mean for your store, and how to leverage them to your advantage.
1. Customers Still Prefer to Shop In-Store
Even though online shopping is popular, it's a fact that customers still overwhelmingly prefer to shop in-store. According to the U.S. Department of Commerce*, just 7.4 percent of total U.S. retail spending occurred online in the third quarter of 2015.
In other words, brick-and-mortar stores continue to be the most popular purchasing location for shoppers.
For confirmation of this trend, look no further than Amazon*, the country's largest online retailer. Over the next few years, the company plans to expand its opening of retail stores in major U.S. markets, such as New York City and San Francisco.
A recent survey by TimeTrade* asked customers why they preferred shopping in-store. Eighty-five percent said they like to "touch and feel" products before they buy.
2. Webrooming Is Increasingly Important
Even though most retail activity happens in-store, many customers research products online before ever setting foot in the store. According to the TimeTrade* survey, more than 50 percent of customers reported using the Internet to narrow their selection down to two or three appealing choices, and then making their final decisions in-store.
This trend is known as webrooming. It's the opposite of showrooming, in which customers "research" products in-store before purchasing them online.
In light of customers' strong preference for in-store shopping, webrooming is only going to become more popular. Retailers capable of blending these human and digital components are best positioned to create a seamless, informative in-store experience.
3. Customer Demand for Knowledgeable Sales Reps
In the TimeTrade* survey, 30 percent of respondents indicated they preferred shopping in-store because it allowed them "to get advice on what product to buy." In other words, customers crave interaction with knowledgeable sales reps capable of pointing them in the right direction.
Leading interactive retail technology tools, such as the Intel® Intelligent Point of Sale (IPOS), allow reps to provide a richer shopping experience as customers learn more about devices and their benefits. Learn more about the IPOS by clicking here.
Customers who are receptive to being guided in this fashion are also receptive to up-selling and cross-selling. Sales teams should be trained to recognize when customers are "asking" for up-sells and cross-sells and how to take advantage of these interactions.
It's essential to sales success and positive customer experiences for reps to stay current on the latest products, technologies, and solutions-oriented selling tips.
Get Your Sales Reps in Tune with New Retail Customer Buying Behaviors
Even the most seasoned retail sales representatives need to invest in training to keep their product knowledge and selling skills sharp.
As retail customer buying behaviors change, they need to work even harder to connect with customers and form lasting relationships that lead to higher store revenues.
The Intel® Retail Edge Program is a dynamic product training program that helps participants anticipate and take advantage of changing customer tastes and buying habits.
Give your sales reps an edge in the "new retail normal." Encourage them to sign up for the Intel® Retail Edge Program today!
References:

*Other names and brands may be claimed as the property of others.
© 2015, Intel Corporation. All rights reserved. Intel, the Intel logo, Intel Experience Zone, Intel Intelligent Point of Sale, and Intel Retail Edge Program are trademarks of Intel Corporation in the U.S. and other countries.