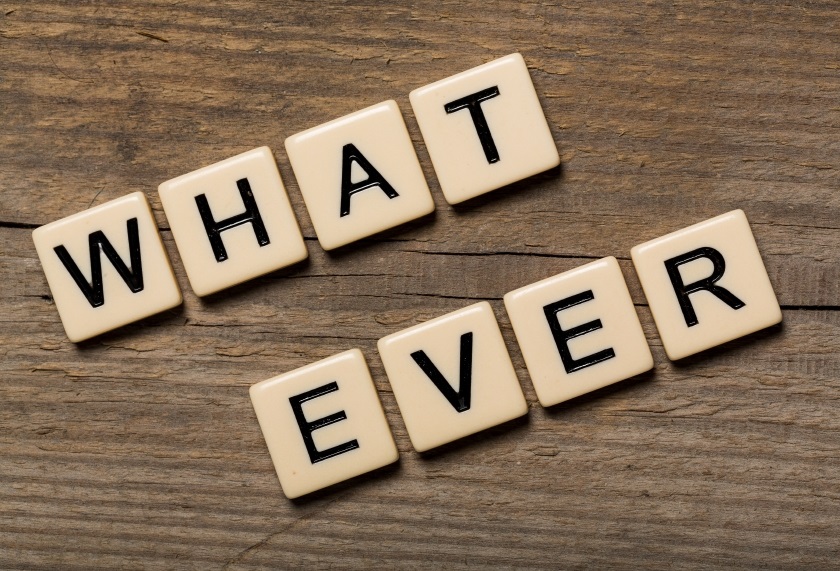 The term "employee engagement" means different things to different people. Interpretations range from how supportive employees are of a company's goals and missions to how happy employees are in their job positions. No matter where you fall in the definition spectrum, if your retail sales associates are disengaged in any way, something or someone has to change.
All of us have those days when we aren't at our best or at the top of our game. It's when too many of those days start to string together that the process of disengaging or disconnecting begins.
Employee disengagement is a major problem in the workplace, particularly among sales representatives at fast-paced retail outlets. At the end of 2014, a Gallup* survey showed less than one-third (31.5%) of U.S. workers were engaged in their jobs. That shows more than half reported feelings of "disengagement."
Disengagement Takes Its Toll
The toll of employee disengagement reaches deep and wide. Here are three examples of how disengagement from retail sales reps can negatively affect your entire sales team and put your store at a competitive disadvantage.
1. Poor Sales and Lower Profits
It's been proven time and again that engaged sales teams sell more than disengaged teams. Not only does the disengaged employee sell fewer products, customers don't want to interact with sales reps who are not interested and are not knowledgeable about products.
Sales reps who enjoy their jobs, feel valued by management, and know their products have a positive impact on overall profitability.
2. Lower Morale and Effort
When employee engagement suffers, morale follows. It's harder to implement rapid changes or introduce new initiatives, both of which are often critical for retailers looking to retain their competitive edge.
Those with lower morale and who put forth little effort to succeed, tend to simply tread water, taking a "punch-in, punch-out" approach to their jobs.
3. High Turnover Rate
Sooner or later, most disengaged employees move on. In some cases, they grow so disinterested in their work, they quit. In others, their performance suffers to the extent that managers have no choice but to terminate their employment.
In either case, training their replacements is expensive and time-consuming: Orientation and ramp-up often take weeks and cost hundreds of dollars per employee.
Combat Employee Disengagement
How can you combat the true cost of employee disengagement? Here are three proven strategies to try:
1. Invest in Employee Training
When sales reps are knowledgeable and excited about the products they offer, they are more successful. Many brands offer immersive programs that educate sales teams about their products, provide tips for interacting with customers, and give guidance for closing the deal.
Importantly, ongoing training mitigates the "skills drain" associated with employee turnover.
2. Give Employees a Voice — and Listen When They Speak
Don't underestimate the importance of empowering your sales reps to provide input into store or department operations. According to the Gallup Business Journal*, employees who answer "yes" to questions such as, "At work, my opinions seem to count" and "I receive recognition or praise for doing good work" are more motivated and engaged.
Make your sales team feel valuable by regularly soliciting feedback and suggestions for improvement.
3. Discover the Power of Team Building
Team building exercises don't have to be uncomfortable or tedious. Set aside a regular time block each week or month for a team building session with your sales representatives. Use these sessions to provide training on new products or conduct activities that build trust and camaraderie among employees.
Train to Engage
Answers Corporation* recently released the Answers American Employee Study*. This comprehensive study examined employee engagement and satisfaction of American workers across a variety of roles, levels, and industries, including retail.
While the study revealed that over 50% of businesses believe training for building technical and professional skills to be "urgent" or "important," only 15% of them feel prepared to address this area. When measured in terms of lost productivity, some estimates show the total cost of disengaged employees could exceed $500 billion annually. Access the full study by clicking here.
Lack of training leads many retail sales reps to feel undervalued, which leads to disengagement not just from responsibilities, but also from customers. All it takes is one disengaged employee to negatively affect many aspects of a business.
Retail sales managers using innovative and creative measures to keep new and seasoned sales reps engaged reap the rewards of happy employees and satisfied customers.
The Intel® Retail Edge Program is a dynamic training program that gives retail sales representatives and managers a chance to learn about the Intel® products and technologies they sell in their stores.
The program features interactive courses, articles, videos, sales tools and tips, real-time Web events, and more. It's a great way to re-engage sales teams and rediscover the magic of using and selling exciting new devices.
Encourage your sales team to sign up for the Intel® Retail Edge Program today.
References:
*Other names and brands may be claimed as the property of others.
© 2015, Intel Corporation. All rights reserved. Intel, the Intel logo, and Intel Retail Edge Program are trademarks of Intel Corporation in the U.S. and other countries.